About ICFA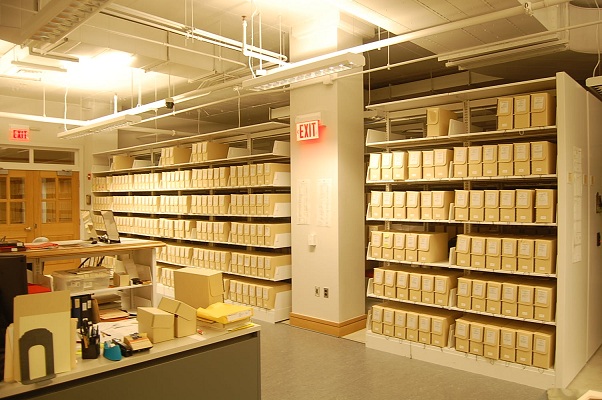 The Image Collections and Fieldwork Archives (ICFA) support scholarship in Byzantine Studies by preserving and providing access to images of art, architecture, and archaeology in a variety of media and archival collections that document fieldwork and research projects at Byzantine sites and monuments. ICFA is also the repository for the Pre-Columbian Photographs and Fieldwork Archives and Garden and Landscape Photographs and Design Archives. ICFA is part of the Dumbarton Oaks Research Library and Collection, an institute of Harvard University located in Washington, D.C.
For comments and questions related to the Nicholas V. Artamonoff Collection (PH.BZ.010) or access to ICFA's collections, email ICFA at icfa@doaks.org.
Please visit our blog to learn more about the Artamonoff project and other ICFA projects.
Since the Nicholas V. Artamonoff collection is dispersed in multiple repositories, when citing an individual image, please check the repository field in the metadata record. Then, use the preferred citation for the corresponding repositories listed below.
ICFA: [Collection Title], [Identifier Number], Image Collections and Fieldwork Archives, Dumbarton Oaks, Trustees for Harvard University, Washington, D.C.
Freer and Sackler Archives: Myron Bement Smith Collection, Courtesy of Freer Gallery of Art and Arthur M. Sackler Gallery Archives, Smithsonian Institution, Washington, D.C.
Columbia University Library: Robert College Records, 1858-1986, Courtesy of Rare Book and Manuscript Library, Columbia University, New York, N.Y.
Unless otherwise noted, the images and text in this site are the property of the Image Collections and Fieldwork Archives. The site and its contents are licensed under a Creative Commons Attribution-NonCommercial-ShareAlike 3.0 Unported License. For access or permission to use any of the archival materials featured in this site, please contact icfa@doaks.org or visit ICFA.